ORMAN SURNAME RESOURCE PAGE

WEBMASTER
Dianne Underwood

It will take me awhile to type in all the information I have gathered while researching Ormans looking for my family ties.I have saved everything I found that pertained to the Orman name. Please come back often to see what I have added and in the meantime feel free to contact me via e-mail or snail mail at the addresses below and I will try and help you.I am not a professional genealogist. I am just a wife, mother, and nurse who enjoys genealogy and helping others.
Updated March 25, 2003

NOW YOU CAN POST YOUR INFORMATION AT THE ROOTSWEB ORMAN BOARD
ROOTSWEB ALSO HAS A MAIL LIST FOR THE ORMAN SURNAME. You may join by simply sending an e-mail with just the word subscribe to
ORMAN-D-request@rootsweb.com
or to
ORMAN-L-request@rootsweb.com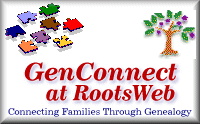 ORMAN FAMILY REUNION PICNIC
Reunion for Descendants of David Orman,Sr. was held August 11, 2001 at Wildwood Park in Ottumwa, Iowa. You can see highlights of the reunion at the following URL.

ORMAN FAMILY REUNION HOMEPAGE

Dianne Underwood
714 N. Elm St.
Ottumwa
Iowa
52501



Copyright 1998 by Dianne Underwood